About Me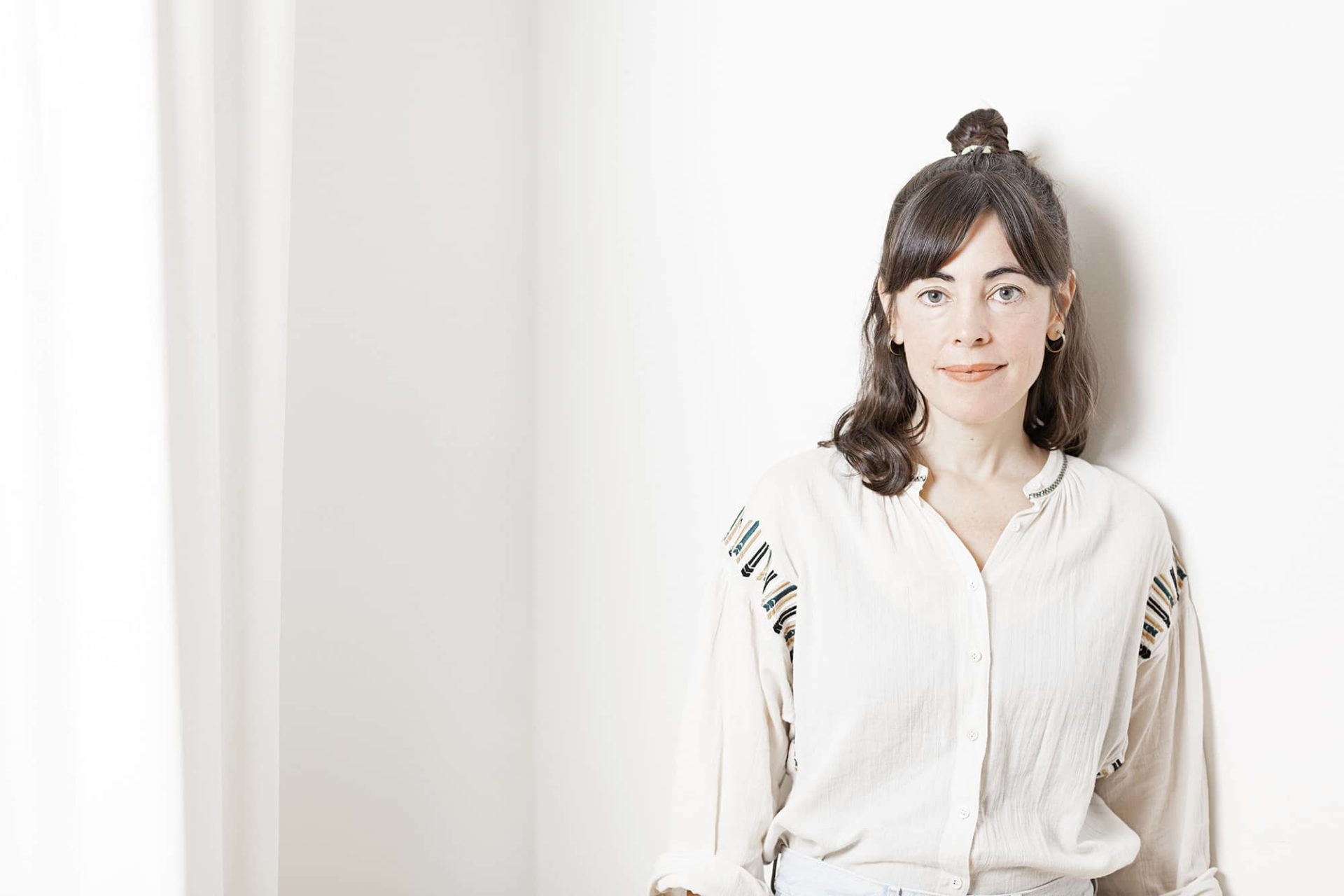 Biography
Born in 1975 to Greek-German parents, I grew up in Barcelona and Hamburg, have lived in Berlin for over 20 years and became a mother in 2019.
After finishing school, I first devoted myself to dance. I trained as a dance teacher in Hamburg and then moved around in the free dance scene in Hamburg and Berlin for a few years, taking creative writing courses and looking for my own artistic perspective as a dancer and storyteller. The wish to study led me to try on North American Studies, Mathematics and Special Needs Education with a focus on speech therapy. However, since I really missed working with movement and the body, in the following years I completed training as a body therapist according to Grinberg, as an alternative practitioner for psychotherapy and as a systemic therapist and coach.
In 2007 I founded a practice for holistic therapy methods and coaching in Prenzlauer Berg, which I have been running ever since. In my practice, modern psychological approaches such as systemic therapy and solution-focused short-term therapy meet body-centered methods such as embodiment, Grinberg, yoga, relaxation techniques, MBSR (Mindfulness-Based Stress Reduction) and Buddhist meditation techniques.
Methodological focus
In the solution-focused conversation, we reset our attention constructively: the conversation focuses not on problem analysis, but the personal strengths and abilities of the client. This has an uplifting effect and leads to improved self-esteem, more confidence and courage.
The emotion-focused approach deals primarily with the emotional level and can have a clarifying effect when you are not sure what you are feeling, are not in touch with your own emotions, or when intense recurring emotions such as guilt, shame, mourning or anger overshadow other emotions and as a result, for example, a decision or a clear view on a situation is made impossible. By consciously experiencing one's own feelings, clarity and understanding can set in and it becomes possible again to make decisions or to express one's own perspective to others.
Systemic therapy works with questions that make the client aware of the broader context of their personal situation and enable an appreciative and flexible perspective of others, of themselves and the problem. The interactions between the client and their environment are central in systemic therapy and systemic coaching, the inclusion of different perspectives that lead to a more comprehensive view is part of the methodology.
From the Grinberg Method, I use various breathing and touch techniques as well as attention exercises that support and expand self-awareness and body awareness.
Empathic touch can release emotional blockades, enable spontaneous insights and initiate healing processes. The relaxation and trust, that can arise through empathic touch, often enable direct access to blocked emotions and can sometimes work faster and deeper than a head-to-head conversation. Touch signals the brain to relax because someone else is taking care of us. Our nervous system needs this signal to let go of "persevering" and reduce stress. In addition, something new can be embedded much more easily in this relaxed state.
Working with personality parts or inner parts (such as working with the inner child, working with the inner team or working with ego states) helps to bring clarity to hidden intentions or needs, to understand and resolve self-sabotaging or conflicting feelings and behaviours, to integrate difficult emotions, all in order to achieve a new balance.